Meet Our Personal Trainers
Our Trainers
Our personal trainers work together as a team, whereas gyms and other personal training studios have a serious lack of communication and continuity. Most facilities have a low standard, allowing each trainer to do their own thing, rather than following a proven system established by the business. It's every man for himself. At our facility, we continually strive to put the client's needs first, over our own. It does not matter which trainer you are with, because you will be taught the same principles and instructed in the same way. Anywhere else, it's a roll of the dice. You may get a good trainer and you may not. Maybe you do, but that trainer leaves and you are stuck fulfilling a contract with someone who has a style you are not comfortable with, he /she is less knowledgeable, or less experienced. As a client of BOE, you will never have to worry about that scenario!
---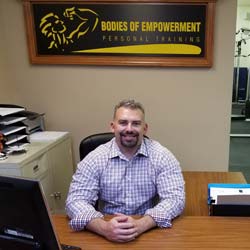 Nate McConnell – Owner, Personal Trainer
I am a Personal Fitness Trainer, Health Coach, and Life Coach who has been serving the Northern Kentucky and Cincinnati areas for 30 years. I am the owner of Bodies of Empowerment Personal Training in Edgewood, KY where we specialize in Personal Fitness Training and Nutritional Consulting.
I have a passion for helping others become healthier and happier, empowering them to be the best version of themselves – whether in the home, or in the workplace. This earth deserves our "A" version! But the only way we can give that to others is if we are caring for ourselves intentionally. This does not happen by accident or coincidence. It does not occur casually. Invest in yourself! You are worth it!
---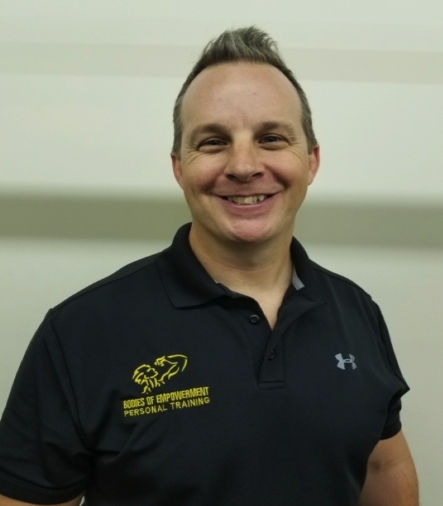 Steve – Personal Trainer
I grew up in Middlesboro, KY, graduated from Eastern Kentucky University, and moved to Fort Mitchell in 1993, where I started personal training. Since that time, I have owned my own business, designed over 10,000 workouts, and taught personal training classes at the collegiate level.
I knew I didn't want to wear a suit to work every day, and I loved the results weight training was doing for my body. I enjoy helping others, tracking progress, and seeing our clients improve, whether that is gaining muscle, losing weight, or simply learning to live a healthier lifestyle. Personal Training gives me satisfaction in knowing that I am making a positive, lasting difference in people's lives.
---
Contrary to a gym or health club, we provide a private facility that allows for more personal attention and no intimidation. We have no members. There is no need to wait on equipment or feel self conscious with those around you. Each client is seen by appointment only. We don't offer personal training. We specialize in it!
Each program we design is catered to the specific needs of the client. There are no pre-designed programs or routines that are used. Although principles are universal, each person is different and is trained according to those differences.