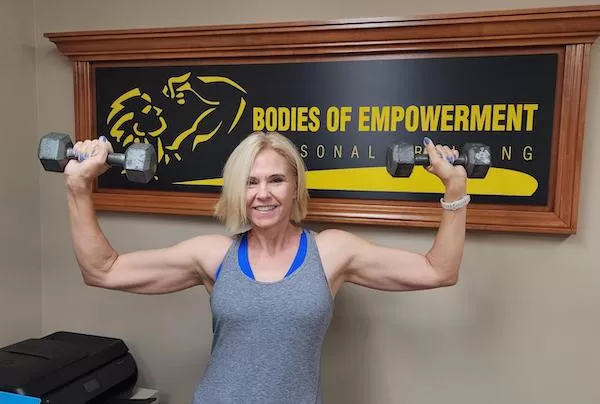 "I've had great success with the daily routine Nate at BOE has developed for me. He has helped me rethink my workout routine by adding a weightlifting workout in addition to cardio.
Nate has also set up a nutrition plan that I can actually follow. I am eating healthily and I'm not hungry. I even get an occasional cheat meal!
Nate and Steve are excellent personal trainers – always friendly and motivating, but always aware of my abilities. Their attention to detail and their patience keep me going.
I've lost 20 pounds over the last 5 months. My chronic lower back pain has been relieved. I feel healthier and see significant toning of my entire body. I'm in the best shape (body weight and muscle tone) in my 56 years.
I'm glad I found BOE! It's been mind, body, and life changing!"
Sandy