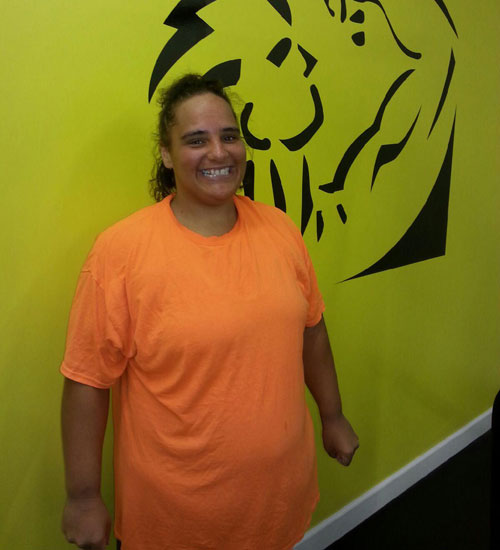 ""I have been with BOE for about 2 months and it has been an amazing experience. I have trained with Steve and Aaron, and they both have been awesome! They are wonderful trainers, they know what they are doing, and they are enthusiastic. I wouldn't want it any other way. These last 2 months have improved my mood; by having different/new workouts, two awesome trainers that keep me going and an awesome owner who has also kept me motivated.
They all encourage me to keep going, they challenge me, the workouts are tough, but its just right; it's what I need. I don't want or need easy, but these guys make sure I get everything I came here for. I feel amazing after each workout and I feel like I have accomplished what was set out for me. I have been in the fitness world for a few years and my favorite, but first thing Nate told his trainers was; "Don't make it easy for her, she has been doing this for awhile." They keep it real, but they keep me going. My other favorite thing, would be if something looks easy, Aaron and Steve are quick to change it to something harder!
Nate hears the run downs of my workouts from Steve/Aaron and it makes me feel good when he comes back to me with positive reinforcement. BOE has helped me with great workouts and my mood has improved tremendously. The atmosphere is amazing, Nate/Steve/Aaron all come back with remarks of encouragament, kind words, and I am surrounded by awesome people (Clients included.) Nate, Steve, and Aaron have been a positive light in my life and I'm truly grateful for the chance to have been included in their clientele.
Thank you for every single thing you men do for the lives of others! It truly is a blessing and much appreciated."
Brittani