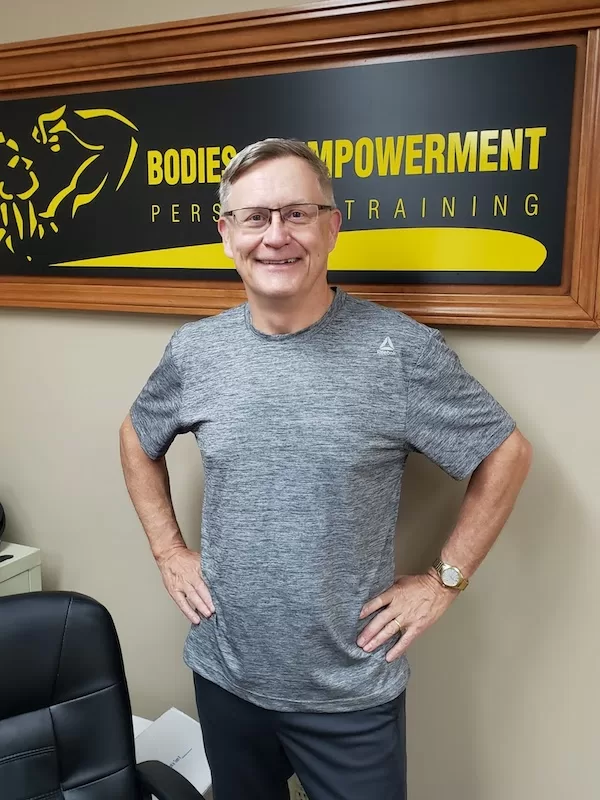 "My wife is a long-time client at BOE, and I promised her I would join after I retired and had the time. I didn't realize the difference that keeping that promise would make. My progress and results have exceeded my expectations. Nate and Steve are awesome coaches, being positive and patient as I learn a new vocabulary and routines. The pacing has been perfect to build strength and endurance while reducing my waistline. Not only am I happy with the progress, so is Rhonda.
I appreciate the personal routines, whether the goal is upper body strength or reducing the chronic ache in my SI Joint. I know I've been reminded about weight to heels or chest up a dozen times, but it's never anything but positive encouragement. Obviously, it's a big change from 1970s high school gym.
Rhonda and I walked the mile from our house to the gym for our warmup. I've learned the importance of making time to keep healthy, whether the gym, steps per day, or good nutrition. I've been making new friends with the others working out with us. In this socially distant time of Covid-19, the attention to keeping safe with masks, distance, ventilation, and bleach wipes is professional and appropriate.
Sorry if I still detest kale but that's OK too."
Bill