Featured Client: Pat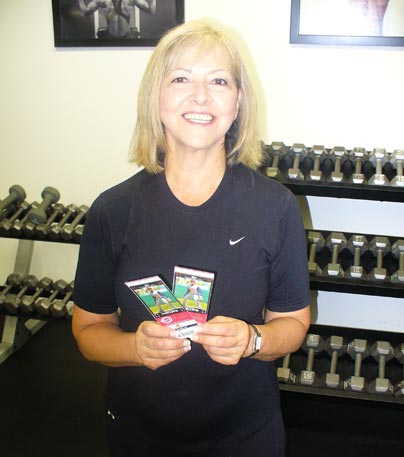 I started training with Nate at Bodies of Empowerment to get stronger because I have osteoporosis and I cannot take the prescription medications available because of the side effects. Being older it was important to train with a professional who would be able to instruct me on how to do weight bearing/resistance properly. I had noticed a remarkable difference in my endurance within the first month. As time has gone on I have noticed myself getting so much stronger and less tired. I can also see muscle definition come back again and that was so exciting. Strong muscles are important in balancing out the not so strong bones.
After working hard all day and sometimes just getting back from traveling, the last thing I want to do is go to boot camp but I force myself and am always glad that I did. The challenge and benefits of the workout has become a life style change for me and I'm glad for it.
Pat Hulub