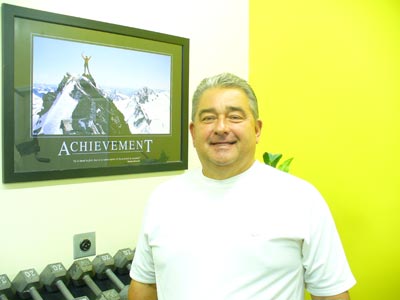 I started my journey of having a Personal Health Trainer with Nate McConnell in May of 2012.
Although I have had a health club membership in a local facility since 2006, I have never achieved the results that I desired until working with him the last 4 months.
I have lost 20 lbs., improved my core strength, built muscle strength in my chest, arms and legs and lowered my blood pressure.
I feel so much better and have received many compliments on my new appearance.
I have found Nate to not only have the competence of being an excellent Personal Trainer and Nutritional Coach but also a person of character and encouragement
Larry