Client of the Month: Debbie G, October 2010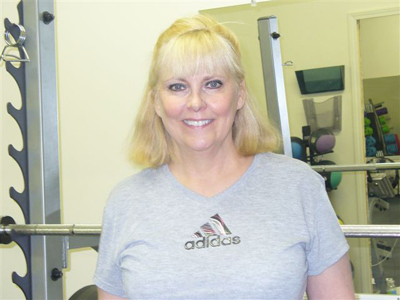 When I began training with Katie, my body was a mess. I was coming out of a
severe Vitamin D deficiency that went on for 2 ∏ years. I was extremely
unenergetic and had lost a lot of strength. I knew I needed to exercise,
but I couldn't make myself do it. The one time I did try, the trainer from
a different gym was unsympathetic about my level of fitness and some other
conditions I had that caused me pain. Thankfully, not all trainers are
created equally. Katie listened and came up with an exercise regimen that I can do without causing lingering pain but still challenges me. We both can tell I'm getting stronger, and I'm starting to see small improvements in my body shape. I'm grateful to her for getting me through my slump, and I'm looking forward to an "after" picture of myself.
Debbie G